To efficiently execute a supply order, it is important to keep effective logistics strategies. We, the Mortex Group, ensure that we are well-equipped with the absolute best logistics plan and team responsible for successfully delivering our clients' consignments with enough security and within the given deadline.
We take extra care in sealing bags and containerization processes to ensure safety and security so that our products are delivered with utmost care. We understand that customer satisfaction is crucial in business and therefore, we guarantee in delivering cargo to our customers in such a way that products remain in perfect condition.
Our logistics team consists of highly trained managers with years of experience to execute the entire process effectively. This ensures that goods are delivered within the deadline most efficiently. Our team constantly monitors the whole process until consignments reach the respective clients.
We, the Mortex Group take pride in having the most efficient process of sizing, material stocking, container stuffing, and shipping so that goods remain unhampered. Our shipping team always makes sure that we use the best vessels for optimum performance in timely delivery. The perfect combination of high-quality vessels, route maps, mapping of transit points, and efficient container stuffing makes our logistics services world-class and delivers positive customer satisfaction.
We believe our efficient logistics process is one of several reasons to establish ourselves as India's most preferred Bulk Ferro Alloys manufacturer and supplier and also create a global impact.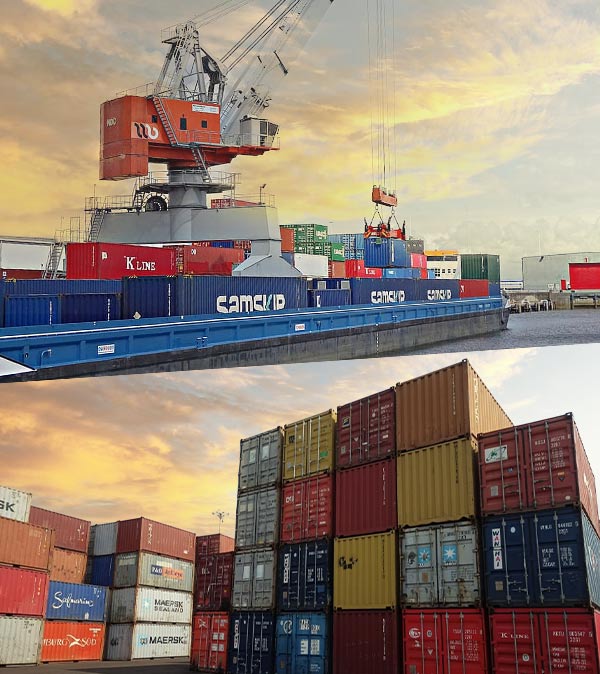 As an added feather to our cap, we have recently successfully made shipments in bulk vessels. This becomes very cost-effective for the consumer as ocean freight is drastically reduced. Our bulk carriers are specially designed putting extra focus on maximizing the capacity, durability, efficiency and safety of our products to deliver positive customer satisfaction.